It's almost the end of 2021 and of course that means annual roundups and Top 10s. Since we're talking about hip-hop here, we've decided to make a list of 10 must-have hip-hop albums but like no other. because this time we are focusing on hip-hop albums with badass vinyl records.
If you don't have a hip-hop album on custom vinyl records, you might say "REALLY ?!" VINYL HIP-HOP ?! "but they exist in abundance and they're actually quite impressive. Since the decline of CDs, vinyl is gradually becoming a staple for hip-hop artists who want something physical to sell to their fans, especially since there are affordable services for vinyl pressing companies for hip hop musicians like UnifiedMFG.
Here are our top 10 vinyl hip-hop albums for 2021:
# 10 SLEAFORD MODS – "REPLACEMENT CTES"
Witty, funny and upbeat as they make social comments about apathy, inequality and hypocrisy, Ribs is the album that can make you nod your head when you release your frustration, especially during the pandemic where the economic divide is more apparent.
Commenting on the new album, Jason said: "Our lives are expendable under most governments, secondary under a system of monetary rule. We're in stock if you will, parts on a shelf for profit, thrown away anytime if a manufactured or unmanufactured crisis threatens productivity.
# 9 KOJAQUE – 'THE DEAD CITY'
The city is dead is everything you could ask for in a debut album. Kojaque has clearly given all he has, exposing his emotional interior as he raps about love and its ruminations about terminally ill capitalism and being 'stuck' in Dublin. Definitely something worth having, especially if you like colored vinyl.
# 8 AESOP ROCK X BLOCKHEAD – "GARBOLOGIE"
Made in the midst of the pandemic where Aesop's inspiration was almost nil at one point, it's surprising that this album is one of the best he has released to date. He surely came out of the creative block. But maybe that's also because he's finally reunited with his longtime collaborator, Blockhead. After all, most of Aesop's best music has been produced by Blockhead. When two eccentrics join forces, they are truly compelled to create an art that we can only describe as "something else!" The vinyl artwork certainly reflects that.
# 7 NAS – "KING'S DISEASE II"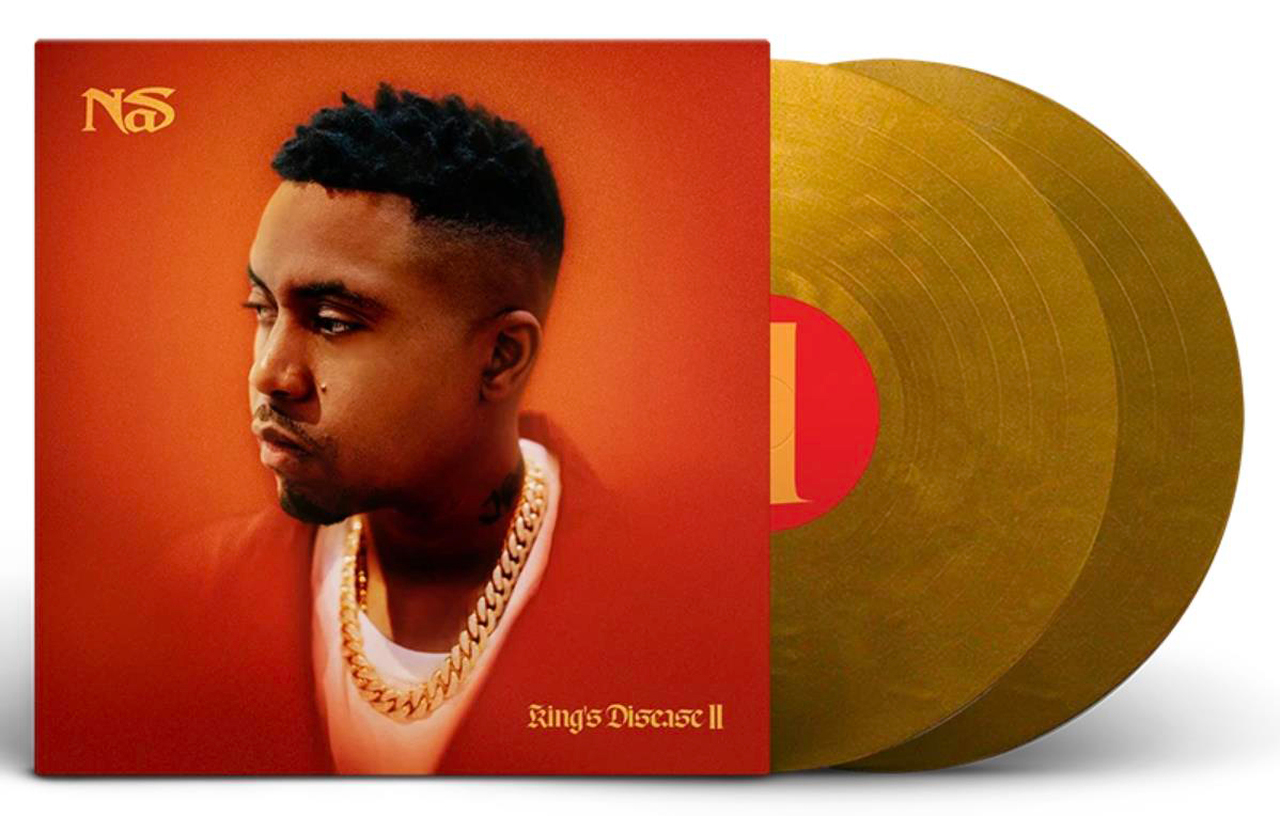 No one who knows hip-hop doesn't know Nas. He is a prolific artist with a total of 14 albums since he began his career as "Nasty Nas" in 1989. In 1999, fans began to worry about the artistic decline of his career because his albums began to become inconsistent and openly commercialized.
Illness of King II is all about life, love and loss. It also proves that Nas remains one of the kings of rap. He debuted at number three in the United States Billboard 200, becoming Nas' highest album in nine years. And to match the title of his album, he released a gold vinyl.
# 6 LIL NAS X – "MONTERO"
In 2019, Lil Nas X caught everyone's attention with his hit single Old town road. It was the number one longest song on the Billboard Hot 100. People thought it was just a hit wonder, but alas, it surprised us all again with it. Montero, which has a different feel to Old Town Road. "Montero" has explicit themes of homosexuality. This is also reflected in the album cover of his vinyl, which is a total work of art. Montero debuted at the top of the Billboard 200. With this album, Lil Nas proved to the world that he was not a star who shone and died, he just started.
# 5 RAY BLK – 'ACCESS DENIED'
Access denied is the highly anticipated debut album from Ray Blk (real name Rita Ekwere). It's fierce and has the wisdom of a woman who's been through tough times and come out stronger. She's cheeky about how she covers the themes of love, romance, and independence. This album is about putting yourself first and being badass. If you want something unfiltered and fearless you must have it Access denied vinyl. Think of it as therapy as you bounce and sing along to your living room tunes.
# 4 SAULT – 'NEW'
Sault, the elusive British band that prefers to remain anonymous but reportedly made up of Inflo, Cleo Sol and Eternal Lab Crush Kid Sister, recently released their fifth album in just two years! The album has a dark and eerie feel, with sung cadences of children's nursery rhymes.
As controversial as the band themselves, the release of their album was also elusive – it was available to buy and stream for just 99 days last June. Fortunately they released it on vinyl. The album cover art for Nine is as simple as the last albums seven and five.
# 3 GHETTS – "CONFLICT OF INTEREST"
The vinyl record itself doesn't grab too much attention (it's just plain black) but it works well with the album cover art. After all, the color black is not easy. The minimalist design also harmonizes perfectly with album. It's not full of flair, but instead it's more subtle and mellow. He doesn't want to shock and attract attention … just great music. The album features a host of Ghetts' comrades from across the musical spectrum, including Ed Sheeran, Giggs, Emeli Sande, Dave, Hamzaa, Pa Salieu, Skepta, and more.
# 2 DAVE – 'WE ARE ALL ALONE IN THIS SET'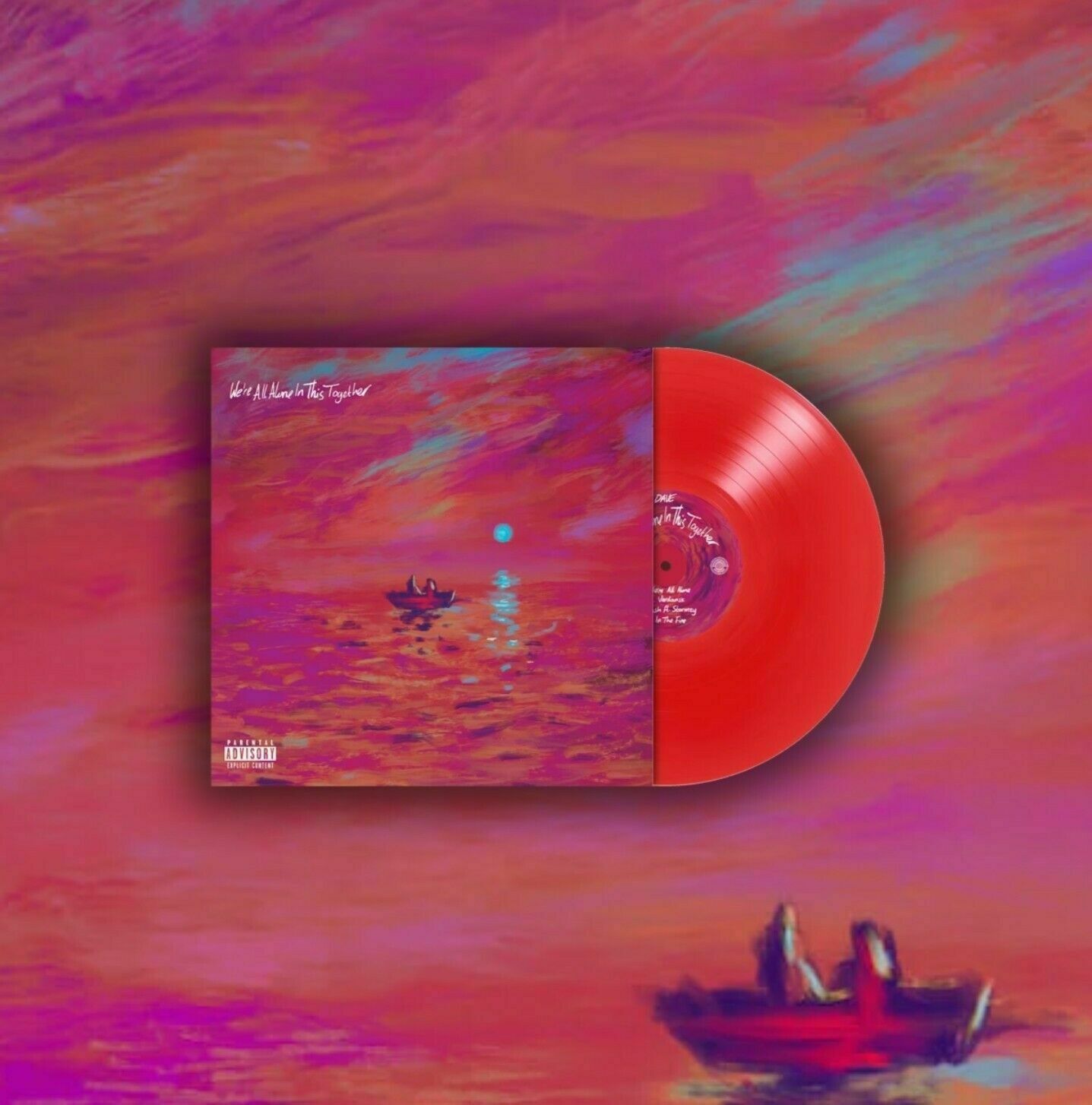 Dave is probably one of Britain's best rappers right now and this album is proof of that. We are all alone together debuted at number one on the British Albums Chart, selling 74,000 units in the first week alone.
The album is a work of art. He's loaded with social commentary and has themes on mental health and, of course, being black. It opens to a soft tempo and gets a little more intense in the middle. This kind of album is really worth it in vinyl format. It's experiential and shouldn't be eaten like junk food.
# 1 LITTLE SIMZ – 'SOMETIMES I COULD BE INTROVERT'
Loaded with angst, fury and anxiety, this album is the modern experience of being black and feminine at this particular moment. It is Little Simz's most ambitious work to date. This badass atmosphere is even reflected in the cover of his album. Vinyl is a combination of bright red and yellow that might indicate the amalgamation of optimism and rage. These days artists are more daring in the release of vinyl, especially because they can easily have short-term vinyl pressing as low as 100 units.